Workwear Edit
Since I became a working woman (*ahem*), I have to figure out how to keep my personal style in a conservative work environment. I feel this is especially true in TECH, where work environments typically range from super casual to conservative (but not in a stylish way). When I first started my job, I would tone back my style to fit in, but now I don't because YOLO (poetic, I know). In this series, I will share pointers to infuse personal style into your workwear, especially if your work place is conservative like mine.
In this series, we will work with a printed shirt. In silk/polyester, a silky printed shirt is always a good option to infuse style into a work look. Try pairing with pants/jackets that have a common color, or layering under a sweater for physical warmth and style depth.
Look I: COLOR!
This look is about head to toe color and balance. Pink is the theme here, and I go with a different shade jacket and pant. The look is all business and party! I love the blazer by Stella McCartney, I got it at a ridiculous steal from Last Call Neiman Marcus. The pants are Escada from Last Call Neiman Marcus as well! Honestly, don't sleep on that store. I find better deals in store than online, and not all stores are created equal. My favorite is the Last Call store in Milpitas, CA. Finally, the shirt is from Zara.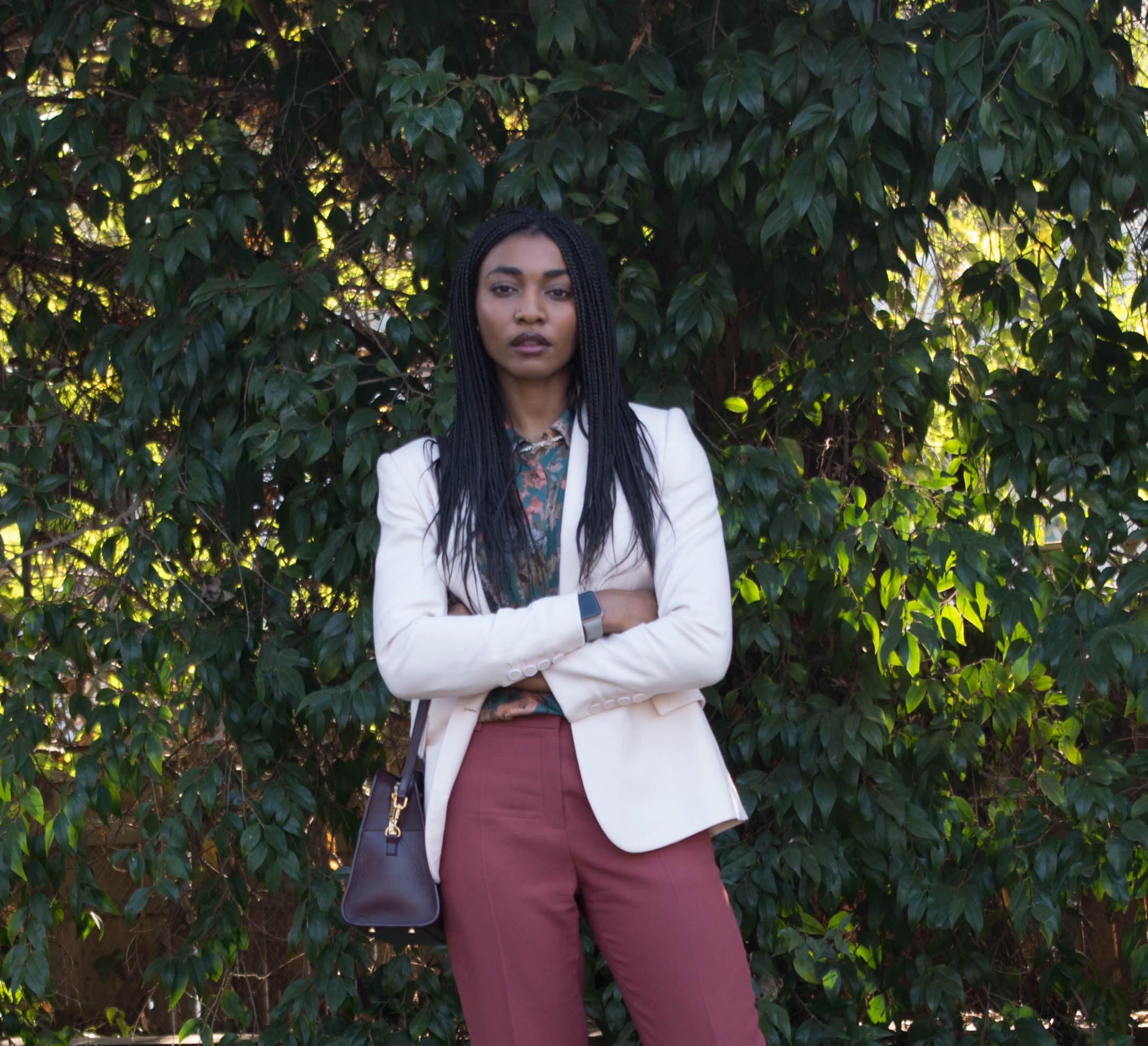 Look II: EDGE!
I pair a blue and pink printed silk shirt with navy blue pants and ankle boots. A sylish look that means busine$$. I love 'power pants' like this one from the Zara winter sale, a high-waisted and fitted silhouette always makes for a strong look. Finally, every girl should own boots (unless you live in hot/humid tropics), heeled, stiletto, motorcycle, get one in every form! They add utilitarian chic to every look.
See my shopping recommendations for blazers, printed shirts and 'power pants' below!